Metaphorically speaking, bridges allow us to travel between where we find ourselves and the places where we wish to be.
This premise was behind the establishment of Bridges Clinical Hypnotherapy Services. We make the statement "bridges the gap" using the present tense because while the past is something we cannot change, we have every opportunity right now to make changes that can result in a better tomorrow for each and every one of us.
---
About Me
After having worked in the corporate world for some time, I discovered the benefits of hypnosis quite accidentally. This led to an interest and subsequent passion for the many benefits hypnosis can offer.
​
The more I learned about hypnosis, the more convinced I became that this modality is something that everyone should have the right to access and a personal desire to share this valuable tool with as many individuals as I can was developed.
Sarah received her training from the Canadian Association of Registered Clinical Hypnotherapists.
---
​Continuous Education & Memberships:
Continuous education forms a big part of service excellence.
Sarah is also a:
certified practitioner with both the International Medical and Dental Association as well as the International Association of Counsellors and Therapist.
board certified through the International Medical and Dental Association of Hypnotherapists.
designated as a stress management consultant through the International Association of Counsellors and Therapists.
As part of ongoing training and development Sarah has also mentored with numerous leaders in the field of hypnotherapy in the following specialized areas of pain management, trauma and the family unit (fertility, birth and post-partum, working with children, sports performance and menopause/andropause).
Bridges is an active member of the following organizations:

Association of Registered Clinical Hypnotherapists (Canada) ("ARCH")
ARCH is a nationally recognized governing body that promotes standardized training, credentialing and regulated delivery standards of hypnotherapy services in Canada.

ARCH's mission is to establish Clinical Hypnotherapy as a mainstream therapeutic practice accessible to all.

ARCH maintains international reciprocal alliances with:

​ARCH is also endorsed by the Canadian Cancer Society.

International Medical and Dental Hypnotherapists Association (IMDHA)
The International Medical and Dental Hypnotherapy Association®, is one of the largest Hypnosis organizations in the world focusing on Hypnosis and Health Care.

IMDHA's objective is to promote greater acceptance of hypnosis as a complementary protocol in the Medical and Dental profession.

IMDHA®, is also a Referral Service dedicated to providing the global community with trained Certified Hypnotherapists. Certified Hypnotherapists work harmoniously with allied healthcare professionals to aid individuals in dealing with specific challenges and procedures.

International Association of Counsellors and Therapists (IACT)
Certified Practitioner with one of the largest complementary healthcare organizations in the world, the International Association of Counselors and Therapists

Certified Stress Management Consultant

IACT unites complementary healthcare practitioners to acknowledge the importance of working together to treat the whole person:  physical, mental and spiritual.

Members include medical practitioners, psychologists, clinical social workers, coaches, stress consultants, NLP practitioners, the clergy, licensed massage therapists, hypnotists, hypnotherapists, biofeedback specialists, nutritionists, educators, mental health therapists, substance abuse counselors and others in the helping and healing arts.​​

International Alliance of Professional Hypnotists (IAPH)
Parent company of IACT and IMDHA.

A hypnosis-based resource designed to increase participation in complementary healthcare activities.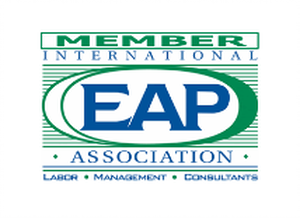 Employee Assistance Professionals Association (EAPA)
Member of the International Employee Assistance Program.

The International Employee Assistance Professionals Association (EAPA) is the world's largest, oldest, and most respected membership organization for employee assistance professionals.

With members in over 40 countries around the globe, EAPA is the world's most relied upon source of information and support for and about the employee assistance profession.

EAPA's mission is to promote the highest standards of EA practice and the continuing development of employee assistance professionals, programs and services.
Regroupement des Intervenants et Thérapeutes en Médecine Alternative et Complémentaires (RITMA)
Member in good standing with RITMA

RITMA is a Quebec-based organization that partners nationally with Canadian insurance providers offering employee benefit plans.  It's goal is to develop a member organization that delivers service with consistency and a high degree of quality.

Thanks to RITMA's efforts, you can trust the reliability of all receipts that are issued and submitted to your insurance company for coverage of therapeutic services.
License:
License #: 0218-052165
License Province: Ontario (licensed to operate across Canada)
Practicing Since: 2018